DARE TO BE DIFFERENT
ATTENTION-GRABBING PRINTED FOOTWEAR
Regular price
$101.00 USD
Regular price
Sale price
$101.00 USD
Unit price
per
Sale
Sold out
Immerse yourself in a world of cultural fusion with our "Asian Inspired Chunky Boots." These boots are a testament to the enduring allure of Asia's rich heritage and the dynamism of contemporary fashion.
Every step you take in these boots is a journey through time and tradition. The intricate patterns and motifs, reminiscent of Asian art and craftsmanship, tell stories of ancient civilizations and enduring legacies. It's like wearing a piece of art on your feet, a tangible connection to the vibrant cultures of Asia.
Beyond their striking aesthetics, these chunky boots are designed for comfort and durability. The sturdy soles provide stability and support, making them perfect for urban explorations or outdoor adventures. They're not just stylish; they're reliable companions for your daily journeys.
These boots are more than just footwear; they're a bridge between cultures. They symbolize the beauty of diversity and the power of fashion to transcend borders. Whether you're strolling through city streets or embracing nature's wonders, these boots make a statement that goes beyond fashion. They celebrate the shared human tapestry and the importance of cultural exchange.
By choosing our "Asian Inspired Chunky Boots," you're not only embracing a unique fashion choice but also paying homage to the timeless traditions of Asia. You're making a statement about the beauty of diversity and the richness of global culture. You're walking in a pair of boots that carries a piece of the world with them.
So, step into the world of cultural fusion and self-expression with our "Asian Inspired Chunky Boots." Be part of a fashion movement that celebrates heritage, diversity, and style. Make every step a celebration of the beauty that arises when East meets West in the world of fashion.
Please allow 7-9 days to receive a tracking number while your order is hand-crafted, packaged and shipped from our facility. Estimated shipping time is 2-4 weeks.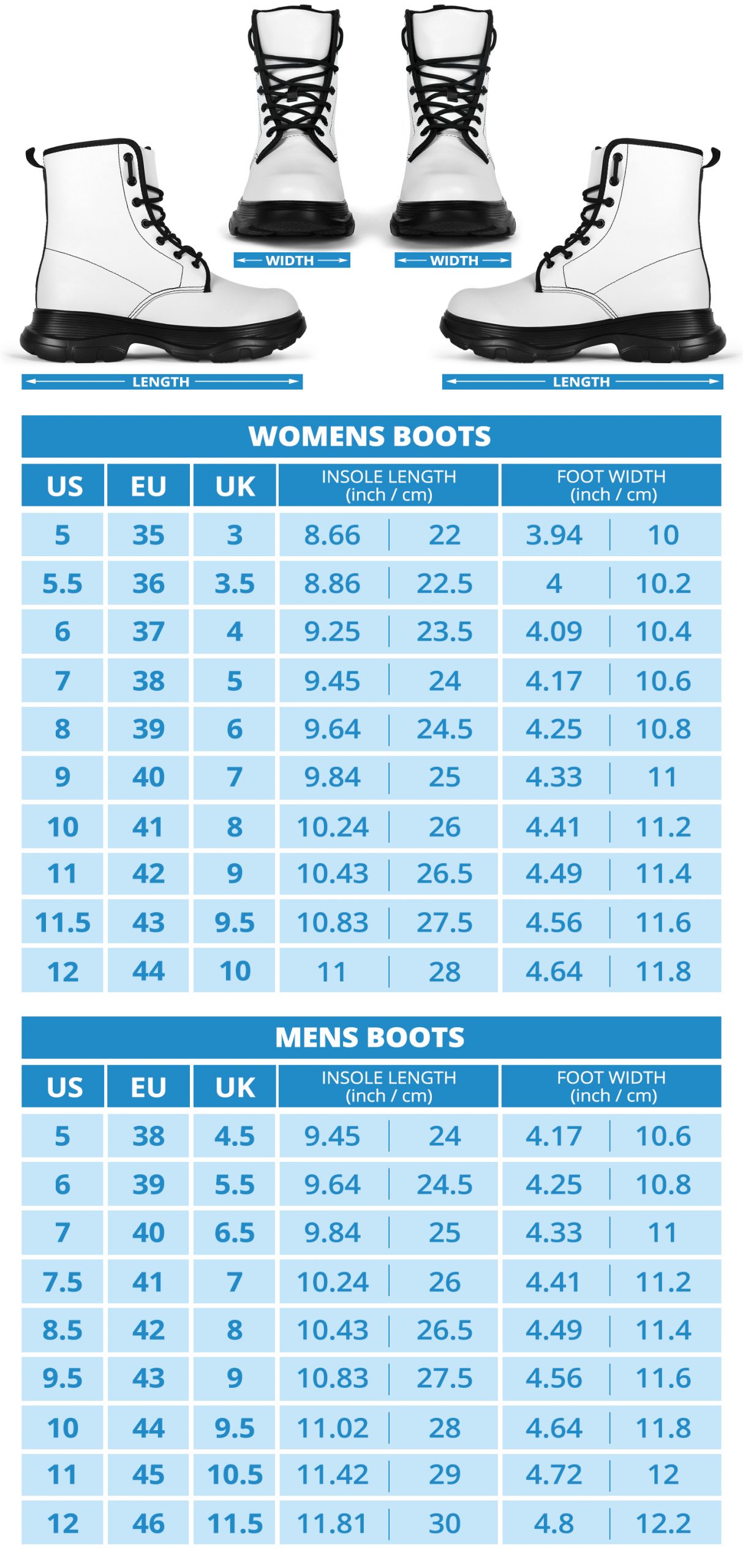 Let's Be Kind To The Planet.
We custom make every pair of Shoezels individually for you when you order. This allows us to ensure the greatest possible quality, while reducing the impact on the environment by not manufacturing and stocking unsold Shoezels. We also plant 2 trees for every Shoezel that you purchase today. This further helps to reduce our impact on the planet.
View full details
AFFORDABLE PRICES

We don't think you should have to pay silly prices in order to get premium shoes & boots. Our prices are rock-bottom, but we don't compromise on quality.